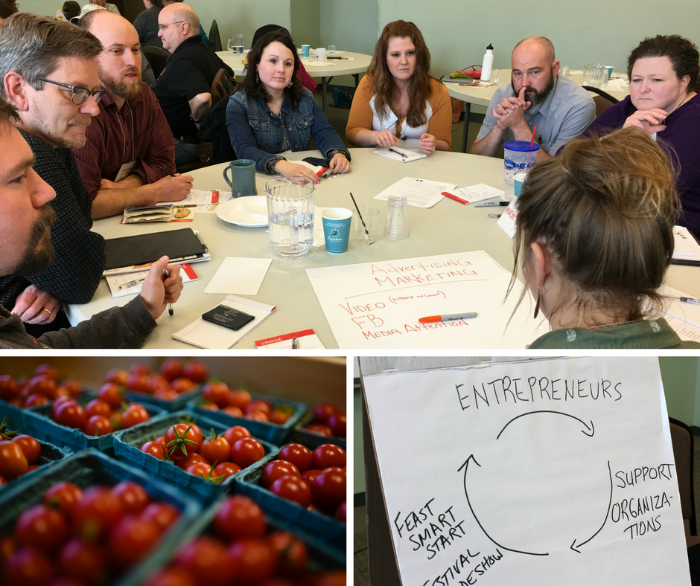 The Feast! Local Foods Network also supports small businesses in the food industry with peer networking meetings. Regional local foods entrepreneurs get together and share ideas, struggles, and successes.
"The demand for local foods in our region is increasing," said SMIF Vice President of Economic Development Pam Bishop. "We see growth in the local foods sector as a great economic development opportunity for our region. However, for businesses to step up and meet this demand, they need a range of business support. This peer network is one tool to help strengthen these local foods enterprises and our regional economy as a whole"
If you have any questions regarding the Peer Network, please contact Pam Bishop at [email protected] or 507-455-3215.